Up and coming rapper Cartie teams up with R&B crooner Kevin McCall for 'That's My'.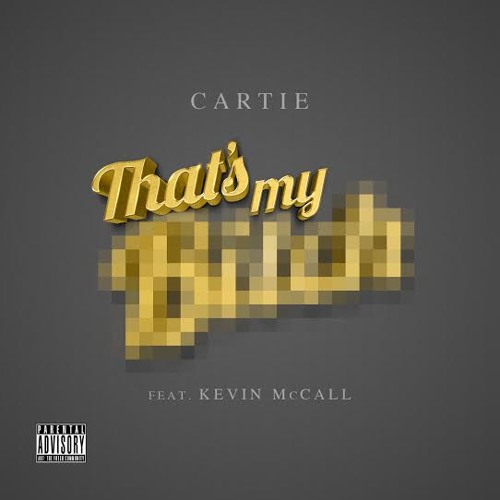 Eight days into the new year, and I've finally found my song of the month! Entitled 'That's My' (edited from the song's dirty version, 'That's My B***h') and featuring the sexy smooth vocals of R&B crooner Kevin McCall, the track comes from South Central, L.A. hailing Cartie.
The track was originally released at the end of November and was uploaded to SoundCloud last month with only 238 listens (to date) on the sound streaming site. Weirdly and thankfully the track rose to the attention of music bloggers yesterday (January 7) afternoon!
The young upstart MC has so far worked with Rocko and Mike Will Made It so his future is looking bright, especially with a catchy radio friendly R&B track such as the aforementioned. I'll be crazy excited for R&B this year if it sounds like this!
Listen to 'That's My' below, and if you love it as much as I do grab yourself a copy via iTunes!